The Nullaki Estate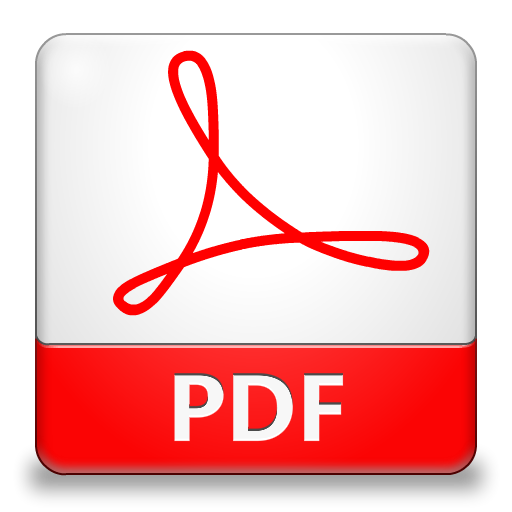 Summary:
Principal Residence – 5 bedrooms, 4 bathrooms, billiard room, study
North facing entertainment deck of 110sqm
Heated swimming pool, tennis court, stables
30- acres of manicured garden managed by a full time gardener
11 sweet water lakes
Views for 100's of kilometres in a 270 degree arc
3 houses plus workers accommodation
3km of absolute ocean frontage with a whale watching pavilion
Inlet frontage with jetty and boat access into Denmark Town centre
Comfortable carries 50 cattle and 10 horses
Significant pristine wilderness areas
7 titles than can be retained or sold off individually
Price:  $11,000,000 for the total package
Details:
Without doubt one of the finest homes ever built on the South Coast, the Nullaki Homestead is a spacious three level home offering 5 bedrooms, 4 bathrooms, a spacious lounge and dining room, billiard room, open plan kitchen, second guest lounge and huge wine cellar.


The house is positioned on the northern edge of an elevated coastal plateau. One of its many striking features is the wide 110sqm front deck veranda with informal dining and lounge that takes in the breathtaking views out over the expansive blue waters of Wilson Inlet. This inlet is 48 square kilometres, making it the largest on the South Coast. Further afield you have views to Mt Shadforth, the Bennet Range and Mount Lindesay in Denmark. The Porongurup and Stirling Mountain ranges beyond Mt Barker and Mt Manypeaks on the far side of Albany. It is a view unmatched by any other residence in the region.


Ideal as either a primary residence or a secondary home, the classic European styled residence is finished with limestone and timber. The mottled terracotta tile roof is a work of art in itself.


Sunk into the timber deckling and taking in this entire stunning vista is a heated swimming pool adjacent to the alfresco BBQ area.


There is ample parking space for three cars in the main garage plus a huge general purpose shed that can house up to another 4 cars. There is a large farm workshop here as well.


Set on a total of 1,100 acres made up of 7 titles you have a mix of well-established paddocks for the running of stock and horses, and stunning expanses of forest including spectacular Karri trees, Tuart trees, Peppermints and coastal heath which becomes a kaleidoscope of colour during the wildflower season.


Services include underground power, sealed roads, telephone, internet, and bottled gas. There is abundant firewood. A timber jetty gives good access to the inlet.


The Nullaki Homestead has a northerly aspect. This is desirable when living in the southern hemisphere as the sun moves further north in winter. It also results in stunning northerly views over the water. In the distance towards the northern horizon you can clearly see the Stirling and Porongurup Ranges, two of the regions bigger mountain ranges.


Wilson Inlet on your doorstep is a popular water playground in the summer months with people water skiing, kayaking and canoeing. There are very good stocks of fish, mussels and crabs providing excellent fresh fare for the dining table. A number of professional fishermen make their livelihood from these plentiful waters. With a surface area of 48 square kilometres, it is in fact one of the largest inlets in Western Australia. The Sleeman, Hay and Denmark rivers feed into it from the north.


Pelican Island, located just off the northern shore of the Nullaki, is a bird sanctuary and breeding ground that supports a huge variety of birds at various times of the year.


From the boat launching ramp and jetty on the north shore of the Nullaki, it is a 10 minute boat trip across the inlet, up the Denmark River and into the centre of the lively coastal town of Denmark. You can tie off onto the town jetty in Berridge Park. Café's, a-la-cart dining, shopping and the rest of the towns' amenities are right there for your convenience.


The Nullaki Estate is bordered to the east by the West Cape Howe National Park and to the west by the William Bay National Park. North and south are bound by water. The opportunity to own coastal freehold land (i.e. privately owned land) such as this in such a pristine, natural environment is very rare. There is nothing else like it in Western Australia. Most of our beautiful coastal areas are set aside as National Parks which you cannot own.


How to get there:
Located 420km from Perth, 8km from Denmark by boat, and 44km from Albany, the Nullaki is easy to get to. The closest city with international flights is Perth, the capital of Western Australia. From Perth to Albany is an easy 55 minute flight. From Albany it is a 35 min drive via a country highway and the delightful Eden road, to your front door on the Nullaki. If you choose to drive down from Perth and enjoy some of the fine scenery of our South West region, we recommend taking the Albany Highway south, passing through the towns of Williams and Kojonup then turning west at Mount Barker, following the signs to Denmark. This has been detailed on our maps to direct your journey.


Thank you for visiting our site. We look forward to showing you the Nullaki Estate.
Location
View Larger Map
Enquiries
Peter Robertson
William Porteous Properties International
93 Waratah Ave
Dalkeith, Perth WA 6009

Phone:

+61 8 9386 8800

Mobile:

+61 427 958 929